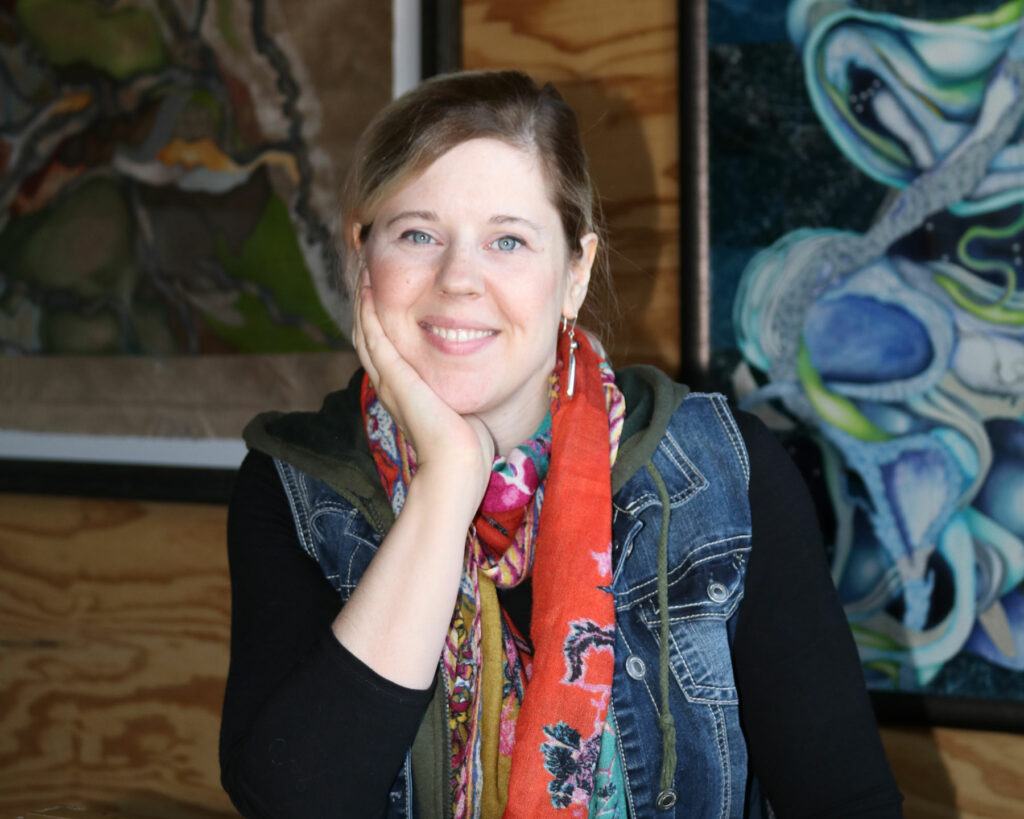 Jennifer Radil Hayes
In the studio - Monday through Friday, 1 - 6 p.m.
Hours subject to change. To ensure artist availability, please email.
As a mixed media artist, creating art is about connecting with nature; celebrating the handmade process; and experiencing a sense of wholeness. In an increasingly noisy world I seek balance and quietude in my expressions. I use paints, colored pencils, ink, leather, and coiled string. Water and the life it sustains is a predominant subject. Notable works include a large map of Nebraska's watersheds and depictions of Sandhill Cranes, wings unfurled. I incorporated pieces of maps and atlas entries into the birds' feathers, imagining the cranes bore them as a record of their travels. My windmill piece, titled "Sunset, Highway 2," is a tribute to the unique ecoregion of the Sandhills and the precious Ogallala aquifer that's located beneath the Great Plains. My fascination with landscapes and natural history stems from long drives across Nebraska to visit grandparents as a child.
My favorite thing about making art is that it's not static, but an ever evolving process. It's life affirming and when I'm engaged with materials and steeped in a "flow state," any worries fall away. I'm focused and immersed in the present moment.