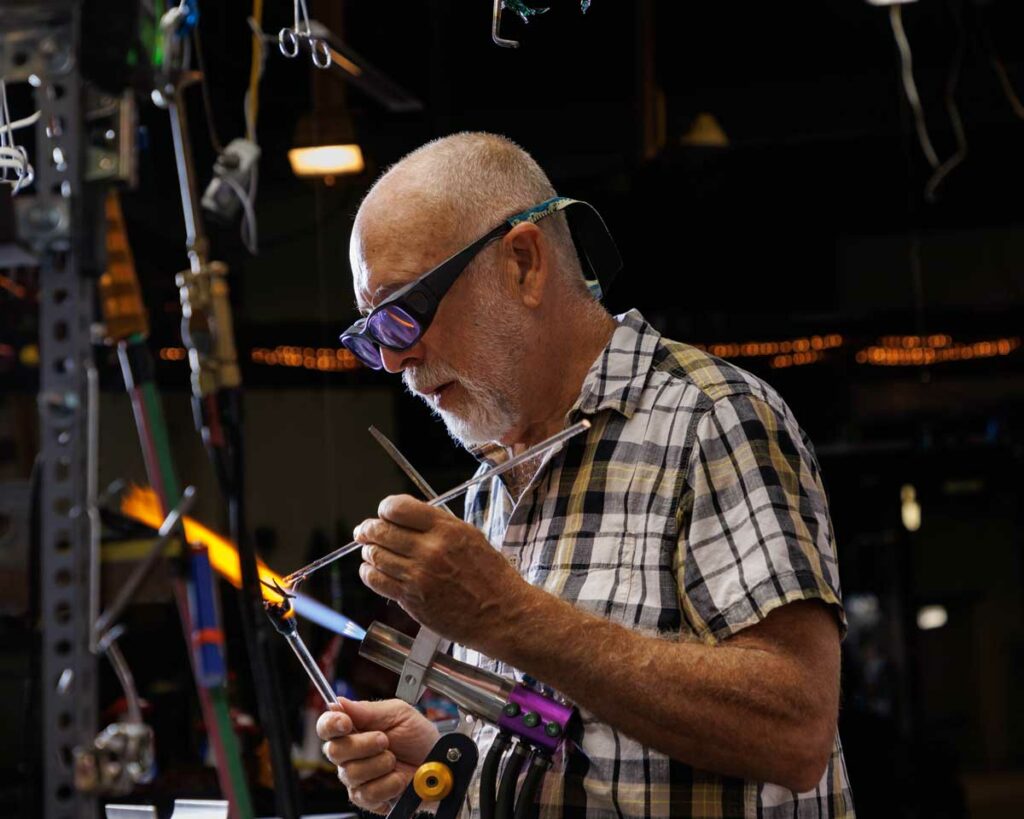 Jon Bleicher
In the studio - Mon-Thurs. 1-5 p.m.
Hours subject to change. To ensure artist availability, please email.
I want to be an artist when I grow up but I am a very slow learner and have little ambition to grow up in a hurry. I fail a lot. I make the same mistakes over and over. I believe that persistence and patience will pay off one day. I hope to fail my way up the ladder.
Meanwhile I feel blessed to be a part of this amazing community of artists and assorted like minded misfits at the Hotshops. The inspiration and collaboration and encouragement from the community is priceless.
I am retired from a career in medicine and have no formal training in other arts. I just like to play with molten glass, experiment and create.