---

Hibernate & Create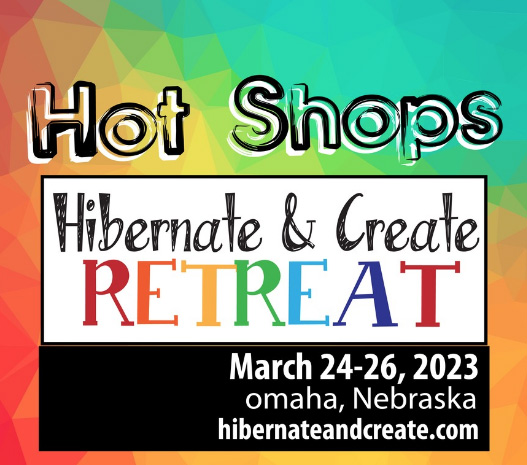 From the first RETREAT at the Hot Shops Art Center in 2018 until to today, retreats are one of our favorite ways to gather and collaborate as creatives. There is something special when you bring people together to create. There is a special energy that creates smiles and happiness in the participants, instructors and hosts!
This retreat is a "chose your own creative adventure" weekend with several options to fit your time and budget. Come for the creativity and savor the artistic encouragement and uplifting friendships that you will make throughout the weekend. It's a weekend with dedicated time to work on your art and craft or to explore new ones with add-on classes.
---
More to come…
Future exhibits and shows are announced all the time.
Please stay tuned.
---
NOTE ABOUT SHOWS
DATES & TIMES ARE SUBJECT TO CHANGE! Please refer to this page for updates as the event draws near. Artist receptions are often held the first Friday or Saturday of the month (your best bet is to come around 6-7 pm), unless otherwise noted. Galleries are often attended by a curator Saturday and Sunday, Noon-4pm, or by appointment at (402) 342-6452. Otherwise, shows can be viewed during normal business hours. When in doubt, contact us.