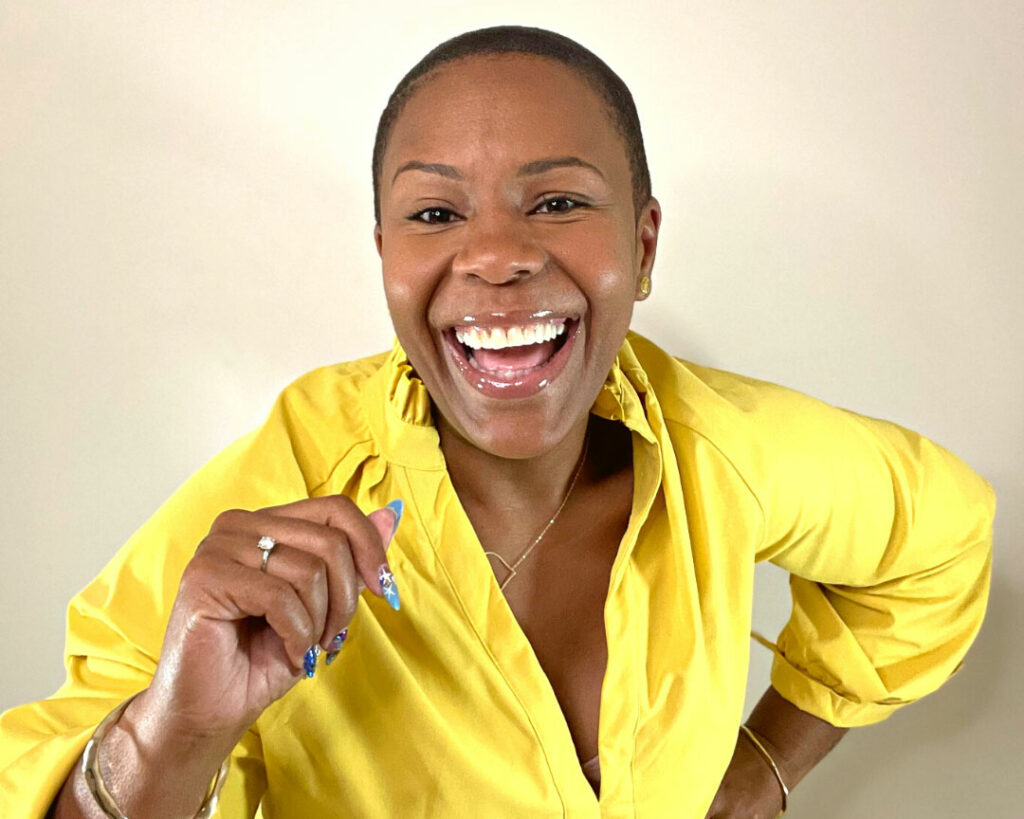 Rowena B. Bennett
In the studio - By appointment. 
Hours subject to change. To ensure artist availability, please email.
Rowena B. Bennett (she/they) is a Nebraska-based artist, writer, and concept designer who has been creating art professionally for over 15 years. Rowena was born in Guadeloupe and raised on the island of Dominica in the West Indies but calls Nebraska home after living here for over 20 years. She specializes in digital art illustration and mixed media acrylic art. She is well known for her bright and vibrant exhibitions and the fun names she comes up with for her art collections like her latest collection - Cosmic Creations which features the original Thought Monsterz™ subjects.
Rowena has always loved art, even as a young child she loved to draw and would doodle and sketch at every free moment which fostered an appreciation for all artistic expressions and nurtured the power of imagination and creativity. With the help and encouragement of her close friends, family and supporters her artistic skills have blossomed over the years and she continues on her artistic journey which she refers to as "dancing to the rhythm of the universe". Her fun and energetic personality is reflected in her artwork which is sure to bring a smile to your face.
Rowena is also the owner of Tinsy Thoughts LLC, a small business focused on inspiring positivity, self-love and self-care that advocates for and affirms gender expression and gender identity, with the goal of changing the narrative around the use of gender pronouns.
Rowena's vision is to create a space to live a happy life, being their most authentic self and doing what she loves while inspiring others to do the same. You can connect with Rowena on Instagram, TikTok, Linkedin, and Twitter - @rowenavision @tinsythoughts